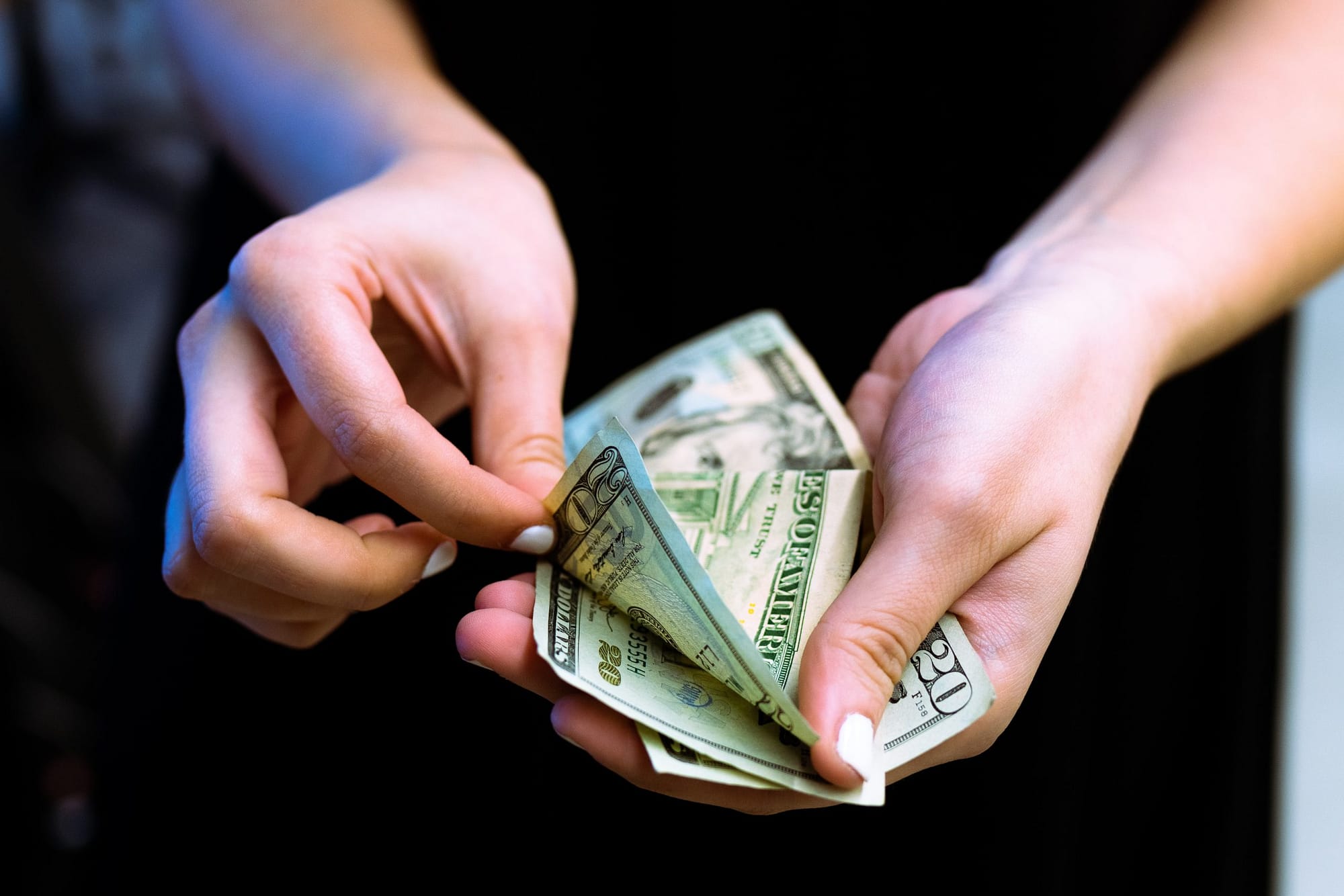 Photo by Igal Ness on Unsplash
Buying your first home is exciting, exhilarating and an accomplishment that you can be proud of. And owning a home lays a foundation to build a lifetime of wealth; and a place to create a lifetime of memories.
Getting into that first home has a few hurdles to jump, for sure. Credit has to be good, with a job history and verifiable income to qualify, and then there is finding the right home…oh, yeah, and the down payment. 
The down payment. 
And the down payment may be as little as $0, for a VA home loan or a USDA Rural Housing Loan. But for most, the down payment will be 3% of the purchase price for a Conventional loan or 3.5% of the purchase price for an FHA home loan.
For example, a $300,000 home would take a $9,000 down payment for a conventional loan, or $10,500 for an FHA loan. And, closing costs come into play as well.
In my experience, the down payment is the one aspect of buying a home that causes the most heartburn. It does not have to. Not when you set a plan to achieve your goal and get started.
Let's face it; life today is not cheap. Saving for a down payment can be the most difficult part of buying your first home. So, let's review a few options to get you to your goal as quickly as possible.
Saving
Good, ol' fashioned savings. 
And while some people regularly save 10, 20, or even 50% of their income; saving does not come naturally for the rest of us. That is until there is a goal that we really want to achieve…then we get serious.
The method here is simple: Calculate how much you will need for the down payment on a home, divide by the number of months from now you want to buy, and you have your monthly target.
Gift from Family
Probably the most common way to come up with a down payment for your first home, save just, well, saving, for it. 
Often parents or other family members really want to see you get ahead, and know the power of buying a home to build long-term wealth. So, they may offer or agree to give a gift to cover all or part of the down payment and closing costs.
And the process is simple. Both you and your family member will sign a Gift Letter, a form we, your lender, have. And, they need to provide some proof of funds, most commonly a bank statement. That's it. Very simple.
Wedding Registry Gifts
Obviously, this is similar to the above, gift funds, but revolves around setting up a wedding registry such as with Honeyfund, where family, friends, and well-wishers can gift you money to be used for a down payment on a home for your happy day.
And, don't worry. No need for a bank statement from Uncle Joe – or any wedding well-wisher. The gift funds have to be deposited into your house buying bank account within 90 days of the Marriage Certificate date. That's it. Happily Ever After.
Gift of Equity
We have used this a surprising number of times lately. Most often this is when a family member already owns a home, and that home has equity. 
That generous family member wants to sell the home to you and wants to gift your equity for your down payment and closing costs, rather than you saving and bringing a big check out of your own savings at closing.
The loan setup looks similar. There is a purchase price for the home set within a purchase contract that the seller (family member, usually) and you sign. We, the lender, will show you a Loan Estimate with a down payment and closing costs due at closing.
The difference: both closing costs and down payment come from the equity already in the property – a gift of equity – and not out of your savings account.
Cut back on expenses
Piggybacking off the first solution for a down payment in this list, strategically cutting back on spending can yield a large amount of freed up money that can go directly into the home buying fund.
We took a look at getting strategic about those cuts in this article. And this method not only helps you into the home, to build wealth but also helps with good budgeting habits, which further help build wealth. Win-win. Or something on that list…
https://financeonthefrontline.com/apply-for-a-home-loan
Set up a separate account
When everything goes into a common checking account, it is amazing how that has a tendency to make its way to $0 by the end of the month.
Setting up a separate savings account at a different bank is powerful to set aside money every month to reach the goal of buying your first home. Even better is to change your direct deposit and have $500 or $1000 of your paycheck get direct deposited into your new, down payment for a home account.
It is amazing how quickly that will add up, and get you to your goals. You will be in your new home faster than you think. 
Bonus: Once you buy, keep this account and payroll deduction going. That will be your account for home maintenance and a future bathroom remodel. Can you just feel that Rain Shower now…?
Downpayment Assistance Program 
Most states and some cities or counties have Down Payment Assistance programs. 
Free money!!
Well, sort of.
While these are good programs, you do need to go into them with your eyes wide open. 
First, they all have some income limits. So, your income needs to be under 80% of the area median, for example, to qualify for the program.
And, the largest drawback with nearly all the DAPs is two-fold: closing costs are higher, and you will have to repay the down payment amount in full if you sell or refinance or move out of the home within a certain number of years – often 10 or 20 years.
We have one of the best down payment assistance programs, but the caveats above still apply. 
Get a Second Job
No, the income will not help you qualify for a larger home purchase. And, no, this second job is not permanent. 
Count this method as putting saving for a down payment on steroids, accelerating the account growth and getting to closing day, and moving into your own home much more quickly.
Taking a second job is probably the third most common way I see that first-time homebuyers that I work with getting to their home, close on it, and move in. It's not easy; but it's not permanent, either. 
From working with a whole lot of first-time homebuyers who have gone this route I can tell you, delivering pizzas 4 nights a week really can add some $1500 to your savings every month. Nice!
Work a Side Gig
Similar to taking a second job, but often without leaving the house. 
Using a skill you have to help business owners via Upwork or some other platform can add money to the home buying account very quickly. This method is employed a lot by stay-at-home moms with young kids, in my experience. You work at writing content or building web pages or keeping the books in order while the kids are napping or on the play date.
The advantage to this method of saving for the down payment to buy your first home is that you keep your skills sharp, or develop new skills that you may find develops into a whole new business that you launch down the road. 
Get into the Gig Economy
Equally, a lot of the first-time home buyers I have the privilege to work with got to the down payment for the first home by collecting 5 Star Reviews as an Uber driver or working Door Dash.
And, I will say, not just first-time buyers; but several Realtors I know got into the business, and supplemented their income in the early months with Lyft. A good way to use skills you have…and maybe even take a liability – the car you owe on every month – and converting it to an asset that earns you a solid return.
Sell Something…or Everything
You have stuff, accumulated over years. Some of it you don't use anymore, or hardly at all. Would you rather accumulate so much stuff you need a storage unit; or convert it to cash via Facebook Marketplace to then begin again…this time with your own garage?
And, some take it to a whole new level buy 'flipping' furniture or cars. I love this example of a couple who refinished furniture and made profits of over $4,000 in just a month. 
You will have to trade binge-watching the new season of Yellowstone for spending evenings sanding and sealing your furniture. Don't worry, you can catch up with the Duttons later, in your own home.
Retirement Funds
Although you can cash out part of your 401K to cover the down payment and closing costs…it will cost you. 
But, a hybrid does exist that I really like – borrowing your own money from your own 401K to buy your own home.
The former carries with it penalties and taxes that will bite, hard. The latter is much better, as you pay yourself back, with interest, as a payroll deduction. No penalty, no taxes paid to the government. The downside, of course, is that you lose out on potential gains from stocks during the time you are paying yourself back.
https://financeonthefrontline.com/apply-for-a-home-loan
Contribute Less to a Retirement Account
We want to max out our contributions to our 401K or other retirement accounts, especially if our employer is matching the funds. 
Yes. But there are seasons in life, and saving for a home takes precedence. So, you may decide to stop your 401K contributions for a few months, to take that money home and put it in your separate, home down payment account.
Then, once you are in your home, start the 401K back up. The power of compounding is, well, extraordinary.
Seller Contributions
Until now we have spoken almost exclusively about saving for the down payment to buy your first home. 
Once you have that, you also have closing costs to come up with.
The seller can pay 3-6% of the purchase price toward your closing costs, depending on the type of loan you take out on the home.
And, 2-3% covers all the closing costs in nearly all scenarios. 
We are in a sellers' market right now, so negotiating that the seller pay closing costs is harder now than ever…but still possible. Short of the seller covering closing costs, often we, the lender can cover closing costs as well, in the form of a slightly higher interest rate which allows for a lender credit to cover closing costs.
100% Financing
So far we have talked about ways of coming up with the down payment to buy your first home.
But what if you don't need a down payment? What if you could finance 100% of the price of the home, and not need any down payment?
Well, if you are active duty military or a veteran, then you likely qualify for a VA home loan, which does not require a down payment.
And, if you want to live out of town a little, in a rural area, then USDA Rural Housing loans also do not require a down payment. With USDA home loans, the home must be considered rural, and there are income limits you must meet as well. 
If all that comes together, this is a great option.
Business Funds
And some first-time homebuyers are business owners, either as their primary income or a second income. 
Funds from a business account can be used for the down payment or closing costs. The lender will ask for a bit more information, making certain that the use of business funds will not hamstring the business or put it in jeopardy. 
Usually, that can be a simple as 2 months' business bank statements, and perhaps a letter from the bookkeeper or CPA, as a third party that helps support the business, certifying that use of those funds will not adversely affect the operation of the business.
Cash on Hand
A lot of people like to keep some cash on hand in a safe or safe deposit box…or buried in a tin can in the backyard. 
It is good to have cash on hand when you need it.
And buying a home, well, you need it. 
But you cannot use it. 
Funds for the down payment or closing costs must always be either 'sourced' or 'seasoned' by the lender. And cash pulled out from under the mattress cannot be sourced…not like selling a boat can be a copy of the title and bill of sale, for example.
So, cash needs to be deposited into the bank and 'seasoned'. Once the cash is sitting in the bank for 2 consecutive bank statements or 60+ days, then it is considered seasoned. The lender will no longer ask to source the funds. 
So if you have cash saved at home, you will need to plan and deposit it, if you are to use it to qualify for and close on your home.
https://financeonthefrontline.com/apply-for-a-home-loan
Corporate Employer Contributions
An employer offering a benefit of giving part or all of the down payment for a first home purchase is becoming more common of late.
While it has been possible for years, I as a lender have only run into this source of a down payment in the last few years. 
Not sure if your employer will contribute to your down payment for a home? Well, there's only one way to find out: Ask.
And if you are relocating to take a new job and hoping to buy your first home, then you may even want to include this as a salary and benefits negotiation. Think about it – it benefits you without actually increasing your salary…and it benefits the employer because when an employee owns a home, that employee tends to stay with the employer longer.
So, if you are negotiating a new hire position, it does not hurt to at least ask for additional help toward a down payment. There are only two possible answers if you ask…and one of them is pretty good.
Loans Secured by Assets
Let's say you own a car outright and want to take out a loan against it to help cover the down payment. Well, you can.
Now, the new payment on that asset (car) will have to be counted in your debt ratio, so it will affect how much of a mortgage, and therefore how much of a home you qualify to buy.
Have another more esoteric asset – Bitcoin, several head of cattle? You can still use a loan against the asset, but you will have to help verify the value of the asset with a third-party appraisal, and then verify the terms of the loan, of course.
It is not difficult. I have seen several odd things used as a loan against them and can help direct verify the value of the asset.
Sweat Equity
Sweat equity is work that you, the buyer of the home, put into it before buying the home. The seller accepts the work as equity, and that can cover all or part of the down payment on your home.
And sweat equity is one thing I just don't see much of. I wish I did.
If you are considering buying using sweat equity, the timing is all-important.
You cannot just start swinging a hammer expecting to use improvements as the equity that cover your down payment.
Rather, you will need to get an appraisal first – and supply the appraiser with a list of improvements you and the seller of the property have agreed to do to the home.
The appraiser assigns a fair market value to those repairs, based on the cost of the materials and the labor, and that is the amount of equity that you will accrue once repairs are complete.
Then, renovations are complete, the appraiser comes back to the property to verify the repairs and inspect the quality of the work. Then you move to closing.
So, the repairs cannot commence until after the appraisal has been initially complete.
Conclusion
There you have it. 21 ways to come up with the down payment, and closing costs, for your first home purchase.
Some take more work; others more creativity. 
One thing for sure, once you get there and move into your first home, you will be so happy that you did the work and got creative. The wealth you will accrue over time will be, frankly, life-changing. 
And the memories you create in your home? Priceless.
When you are ready to start this process of buying your first home, my team and I would be honored to walk alongside you and to celebrate with you on Closing Day, when you get your keys and celebrate on moving day. 
Click the link below to get started on buying your new home.
https://financeonthefrontline.com/apply-for-a-home-loan