It's an odd time for most of us. Probably for all of us, but I am referring to those of us staying at home.
A lot of people are using this time to develop a new skill, or lose weight, or learn to cook, or to stop drinking, or start drinking. Something different from before. I'm all for anything you are doing – well, maybe not the start drinking thing, but hey, it's a free Country. I think.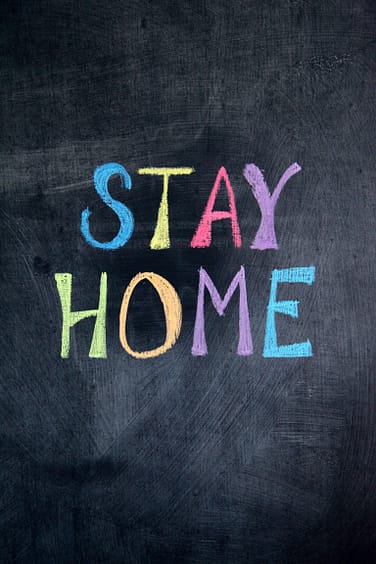 And, people I never dreamt at the outset of a pandemic would lose their jobs, are. Doctors and nurses are the most surprising for me. I know several who are either furloughed or have their hours cut dramatically. I would not have seen that coming. For a couple of weeks there in mid-March it looked like my industry, the mortgage business might seize. Some parts are curtailed, but it looks much more stable now than prior. Thankfully.
And in dramatic times, it is prudent to make sure we have some dry powder, some money in reserve, since we don't know how this will end. I have read and spoken to several economists and heads of companies who are trying to foresee how we come out of this: a V-shaped recovery, with everyone getting back to work as quickly as they were let go, a U-shaped recovery that takes longer than expected to recover, or an L-shaped, well, non-recovery.
I don't know which is correct. I don't think anyone does since in our collective lifetimes we have not experienced anything like this. And in uncertain times, it is good to set aside some reserves. Cash on hand in case our income is interrupted.
But how, you might be asking, especially if you are one who has been laid off and are not working. Well, here are five ideas to get the thought process rolling.
I took stock of a few of our bills and started with the cell phone bill. We have five lines with Sprint, and it's a big bill every month. I called, and it turns out we were on a legacy unlimited plan, and the new unlimited plan is cheaper. I saved $120 per month. I think. It's hard to interpret the additional fees, so I'll find out for sure when next month's bill comes out. There will be some significant savings, of that I am sure.
Do you carry credit card debt? It's worth a phone call to see if they will lower the interest rate you are paying. And help pay it off more quickly.
Geico emailed, proactively, to say our next car insurance bill would be 15% less. Proof that you really can save 15% with Geico. Truth in advertising. But it is a good time to shop for home and auto insurance.
All these and so many more can help you save and stash away the money you may need, if it continues to rain on this economy.
A lot of us have a lot of equity in our homes. According to Corelogic the median is near 50% equity.
Couple that with mortgage rates just off their all-time lows, as I am writing this, and it is a huge opportunity to lower your payment by refinancing, or pull some equity out to consolidate other debt. I helped a couple consolidate debt with a home loan that closed last week, and they will save $1247 a month in cash flow. That helps a lot toward building up a reserve fund. It is something you should consider.
Oh, and as you consider this step of refinancing, would you allow me and my team to help with that. Humbly, I must say that we are experts at it. Just click the link to reach me.
If you are lucky enough to get the $1200 stimulus check, then great. It is money you were not expecting just a short time ago, so easy enough to put that right into savings. Your start of a reserve fund. Dave Ramsey would be proud, your $1000 emergency fund. Done.
Probably not the first time you've heard this. But you probably have not done it…with the exception of the 401K.
Well, good news. You have time to set it up now. The silver lining.
I like the simplest of strategies, by using something you set once and forget. That's why I like Acorns. You set it up once, and every time you use your debit card for anything, Acorns rounds it up to the next dollar and deposits that into your account. Not much at first, but just like the change jar you used to have on the refrigerator, it does fill up more quickly than you would think.
One friend was talking about his Acorns account and said he has $12K in his account. It adds up.
Another good one is to reallocate your direct deposit to have most of your check put into your checking account, but $125 or $200 put into savings. That will build your reserve fund quickly.
Start or Grow a Side Hustle
I mentioned a side hustle before, but it is worth mentioning again. Precisely because we have time right now. Most of us do, anyway.
Tired of sitting at home all day? Sign up for Door Dash. Not to get food delivered, but to get out and about and deliver the food. That will help build reserves quickly…and maybe help you stay sane, especially if you are an extrovert thrust into an introverted world.
I have really refined that system to generate leads online for my business and the Realtors that I work with. It has taken a lot of work. But it does help diversify how the business comes in. So not really a side hustle, because it feeds my principle income. But spreading out where business comes from is a help.
I learned how to do online marketing from Clickfunnels. If you are interested in online marketing, I highly recommend this One Funnel Away Challenge put on by Clickfunnels. I don't believe there is a faster way to reduce the learning curve and get started. It was an easy way to learn and implement. And, it's cheap. Free, to be exact (although you get more if you pay $100. Best $100 I've spent.)
Oh, and I am learning the world of stock options trading. It is a steeper learning curve than I thought it would be going into it. But it is starting to sink in. And, I cannot say I am making much just yet, since my teacher in this is encouraging us to take very small baby trades at the moment. I'm good with that.
A friend is buying her first investment property. Good timing. I could go into data explaining why housing will not crash and the demand will be there for years. But that is subject for another post. Suffice it to say here that rates are very low, which will help improve cash flow on the property.
And, I would love to hear what you are doing to diversify income, if anything.
So, stay safe, and I hope you are using this time to save, earn and cut to put aside some reserves. I hope we come out of this with a V-shaped recovery and all get back to normal soon. But, we just don't know quite how that will look. Better to be prepared.