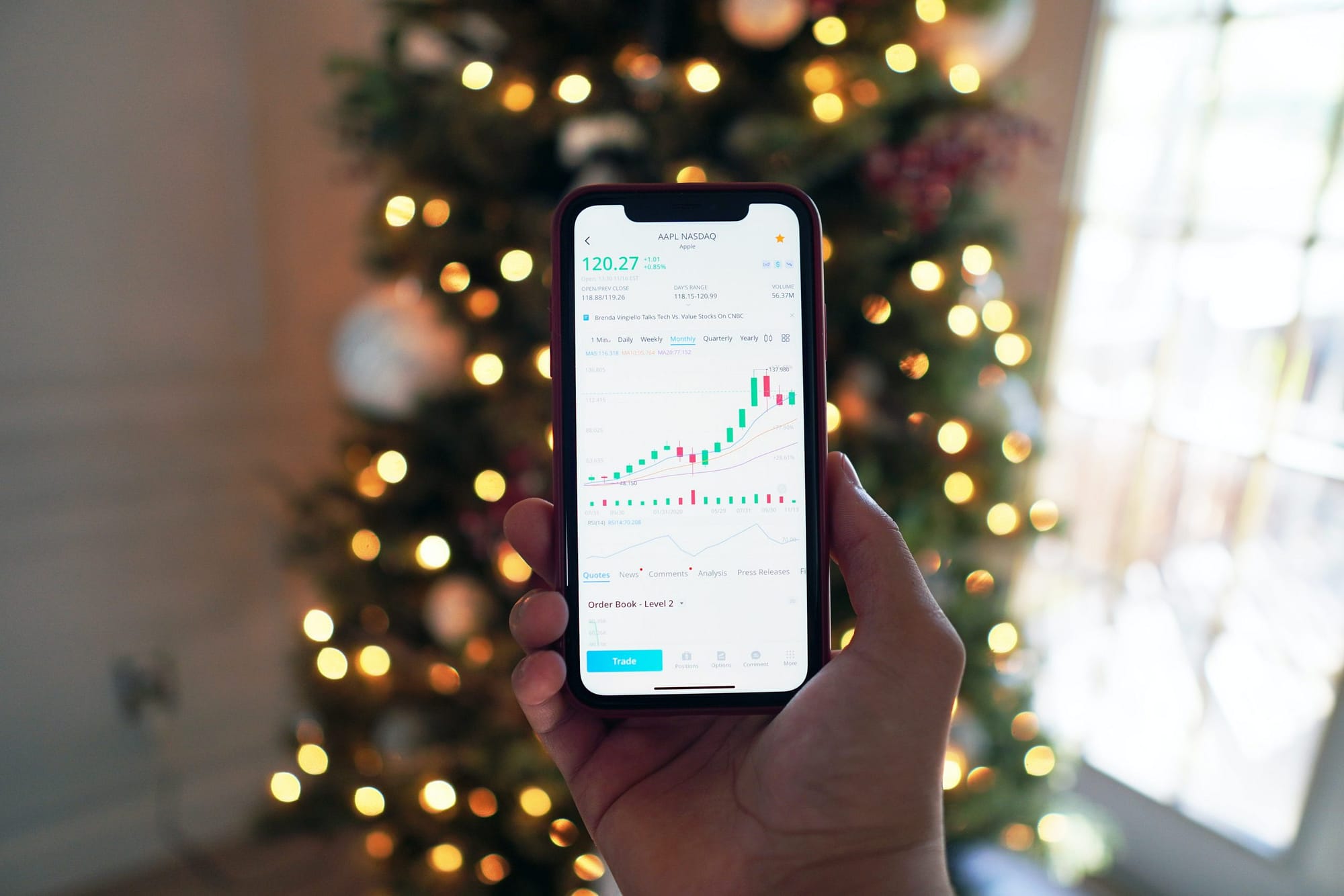 Are you looking for a platform that can help you build an investment portfolio? If yes, you are in the right place. Read on to discover one of the best investment portfolio building platforms to cater to your wishes no matter the size of the investment you want to indulge in.
If you find the entire investing domain to be complex and intimidating, then do not worry because you are not alone; most of us do. However, thanks to platforms like Acorns, that have made building your investment portfolios effortless and also simplified it.
Now you do not have to worry about all the roadblocks you once faced in the traditional investment world. Acorns allow you to use modern theory for optimized investment portfolios and keep track of your portfolio using automatic reinvestment of your dividends.
The app is also intelligent enough to follow a rebalancing algorithm to keep your investment portfolio updated. Let us dive a little deeper into exploring this innovative investment portfolio app and how it can help your cause.
Welcome to Acorns
Acorns is an app that offers a one-stop financial solution to build an investment portfolio in no time. Now you do not need to earn certification, get a degree, or head to a stock market to become an investor – thanks to Acorns.com, you can do it from the comfort of your couch.
Whether you are nearing your retirement or simply looking for a passive income stream, Acorns is a perfect opportunity. You can also set up a checking account or a custodial investment account to secure your children's future.
All you need is to link the checking account on Acorns with a credit card. This will help Acorns learn about your spending habits rounding each transaction to the nearest value. It then withdraws the difference amount from your checking account and invests it.
This is a perfect opportunity if you are a novice and have no clue what investment opportunities you chase. However, if you are a seasoned investor, you can start making money right off the bat.
How Does It Help
Here are four reasons why Acorns makes investment portfolio building an effortless exercise.
You do not need to be on your computer 24/7 because Acorns is an automated investment app that invests your spare change while you spend or work.
You can even get cashback at selected retail stores.
You get free access to tutorials to learn more about investment. Think of it as a source for "investment made easy."
It is best for you if you are not good at saving because Acorns does it for you.
Benefits of Using Acorns.com
Let us look at how you can benefit from Acorns and build a stress-free investment portfolio from day one.
·        The Automation
Acorns is a one-of-a-kind investment portfolio offering fully automated and seamless savings. The best part is that you start to save the moment you start spending. Acorns use the spare change from each and every purchase you make and invest in it.
Promisingly, there is no limit on how many accounts and cards you wish to use. You can even transfer the change into your investment portfolio account manually as well, while you look at your recent purchase history.
Moreover, you can also invest a larger amount as and when you wish. Additionally, you can set up an automatic daily, weekly, or monthly deposit schedule.
·        No Minimum Investment Obligations
No matter your financial situation, you can now build an investment portfolio using spare pennies in your checking account. There is no minimum balance requirement to open an account with Acorns.
The app offers you pre-built investment portfolios to choose from.
Found Money – This is a cashback program for your investment account. You get cash back every time you spend with one of the 350 partnered sellers/companies, including Wal-Mart, Sephora, etc.
Investment For Your Kids – This family tier pre-built investment portfolio on Acorns allows you to create a UGMA/UTMA account for your child, which means you can invest on your children's behalf. The beneficiaries gain access to this account once they turn 18.
529 Accounts – If you are looking for an account to save for your or your children's education, a 529 savings account is the right solution. The best part is, this investment account offers more tax advantages than any other option.
Acorns Memberships
If you are wondering what membership options you have to sign up on Acorns.com, here is a quick overview
You can have a "Lite" membership that will cost you $1 per month and get a taxable investment account.
With a "Personal" membership costing you $3 per month, you can add on your retirement account as well as your checking account.
The "Family" option will cost you $5 per month and give you all the Lite and Personal membership options. Additionally, you get also to open an investment account on your children's behalf.
Why Choose Acorns
Apart from all the financial benefits, Acorns offer you peace of mind in other domains as well, such as:
You can monitor your investment daily.
As you learn about investment on-the-go, this will give you insight into your spending habits. You can use this information to tweak your spending to make the most of your investment portfolio.
If you are someone with a very low income, Acorns is best for you. Because you get to make money out of the spare change every time you go out shopping.
If you are preparing for retirement, Acorns allow you to boost your investment rate.
There are no hidden charges, and your investment is FDIC insured for up to $250,000, including fraud protection.
It will take you less than 5 minutes to set up an investment portfolio account.
You can create an account for yourself, your family, and your children, as well as a retirement account.
Acorns have partnered with leading innovators and investors, including CNBC and Blackrock, so that you can have access to some of the best education and guidance material.
This Acorns.com uses a bank-level security protocol of 256-bit encryption. Additionally, it applies a two-factor authentication to ensure the safety of your money and investments.
If you are looking for an alternative income stream to earn money on the side, Acorns is a perfect way to do it. You do not have to sit for hours in front of your computer or mobile device to learn the market trends for investment. In fact, you can be at work, shopping at a grocery store, or buying things online, and Acorns.com will be taking care of the spare change by investing it on your behalf.
The Take-Away
Now you do not have to juggle between your savings, retirement, investment, and checking accounts. You can use Acorns.com and grow your money using this one-stop investment platform. If you are looking for an easy, smart, and secure investment building portfolio, look no further.
Choosing Acorns.com investment portfolio is better than a savings account on any day. Why? Because the inflation rate is always on the rise, which impacts what you save. In contrast, Acorns.com allows you to beat inflation and use your spare change to earn more money.
So if you are looking for an effortless investment portfolio building platform, visit Acorns.com and start making money today.