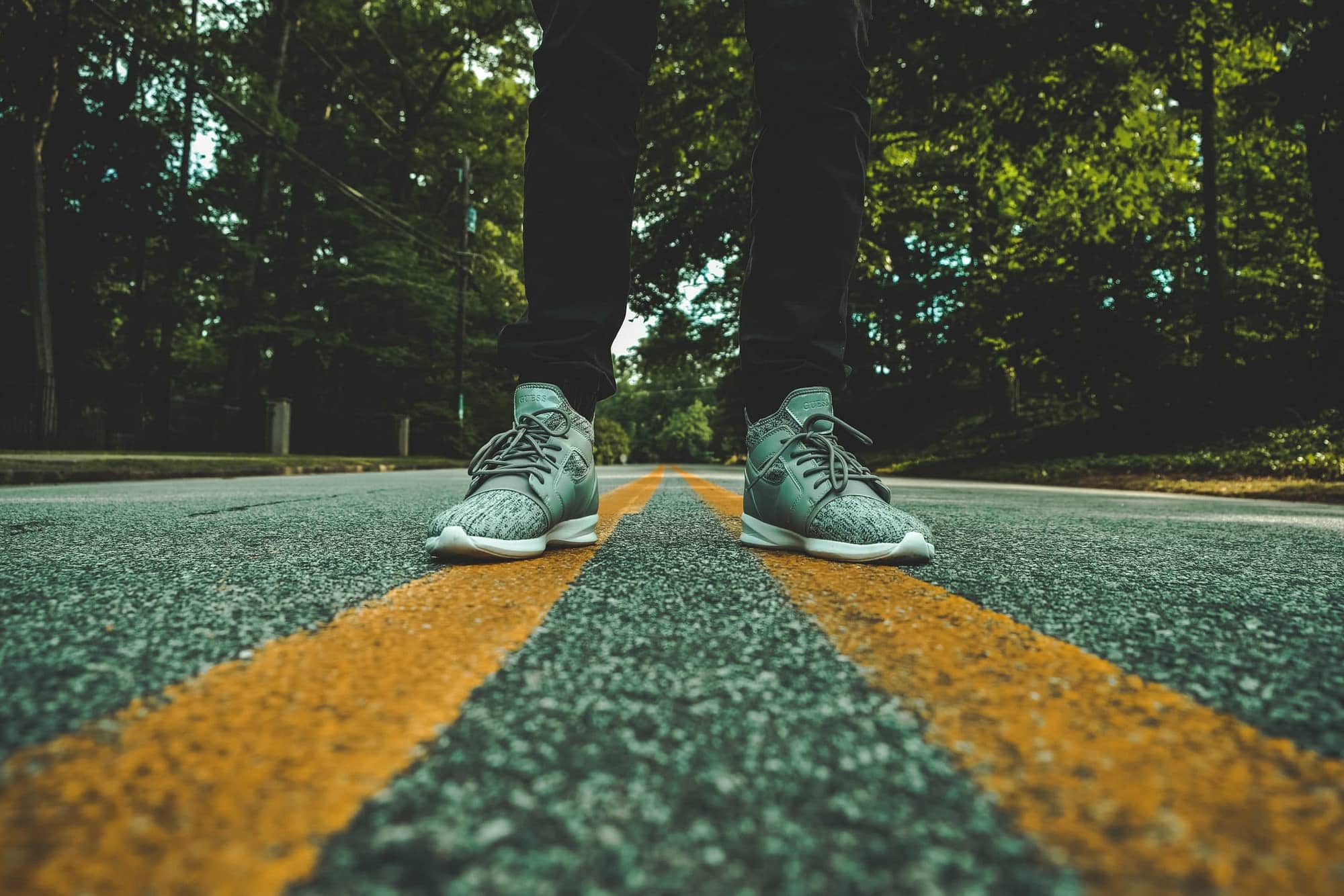 Photo by Luke van Zyl on Unsplash
We all have our stories.
And our stories make us who we are.
Let me share mine. I think it may resonate with you as well.
It was late 2006, I had been in the mortgage business for more than 5 years, and found myself in Vegas for an industry conference. There were some 2500 mortgage originators in the convention hall…and I would be surprised if there was one present making less than $150K a year.
All was great. The elite speakers got up and did a shtick I had mostly heard before. Tony Robbins spoke. Wow. Just. Wow.
And then Bill Dallas got up to speak. If I were to summarize, I heard "If you are a wholesale rep (with one of the multitude of subprime lenders) – 'Get out! Now.' And if you are a retail loan officer…you had better have some savings because the spicket is about to be turned off. So, hang on!"
A bit of a damper compared to all the cheerleaders who took the stage prior.
That was December, 2006.
I don't have to remind you of what happened shortly after. What became evident to all of us in the industry by April, 2007…and to the entire Country by 2008.
Well, in case you are wondering…I did not have savings. A high income, yes. Savings, well…who needed that when the income just kept flowing? And I prided myself on being the single bread winner of the family, with a stay-at-home wife and three kids.
The free drinks with the upgrade to first class on the way home were not celebratory, you're safe to conclude.
Sound familiar?
I suspect you have encountered something similar at some point in life.
For many, that time may be on the immediate horizon, with the upheaval this virus is causing in the global economy.
So as my base of Realtors that I did business with began to tell me they were getting 'real jobs' and getting out of real estate, I was left with some degree of expertise; but no business coming in.
And about that time some friends, who were sticking it out in the industry, were getting into online marketing for mortgages – consumer direct, if you will. We formed a Facebook group and began to support one another in our efforts.
All that change, so suddenly. And even though in the same industry, I suddenly was developing a new skillset that certainly felt like a side-hustle. Only it wasn't. It was life or death for a family.
I know you have experienced the same, on occasion. Back against the wall, wondering what to do and how to get ahead. It's not a good feeling.
But it is a catalyst to growth.
And that brings me to the side-hustle…a relatively new term for, well, quite simply starting your own business.
An article in INC Magazine by Amanda Abella cited "Rich Habits" author Tom Corley in his five year study of the wealthy. He found most self-made millionaires had multiple streams of income. In fact, the breakdown is:
65% of self-made millionaires had three streams of income.
45% of self-made millionaires had four streams of income.
29% of self-made millionaires had five or more streams of income.
So, some 2/3 of self-made millionaires have three or more streams of income.
And it makes sense in light of my own experience in the housing crisis when a good income just dried up, overnight. So, if that happens to one income stream, then presumably the other two, or three or more will still be producing income.
And if nothing happens to negatively impact any stream of income, well, great, you are building wealth more quickly.
Of course some of the income streams for the wealthy are passive. Right now, I just want to focus on creating a business side-hustle, and specifically an online hustle.
The reason? Simple. Business income is one of the most difficult to build up; but once built also one of the most lucrative. More so than nearly any passive investment.
One of the things I looked for was a bit of a 'paint by numbers' method of building an online lead generation machine. At the time WordPress was king…and in many ways still is. It is the platform you are reading this on, after all.
And SEO was the king-maker. So I and my team of remaining loan officers studied SEO and compared notes and helped one another. And, to varying degrees, we all made it. Even the couple guys in the group who decided that after all the effort, the mortgage business just wasn't for them anymore. Win.
But there was no real plan, all laid out, at least that I could find. I latched onto a thing called StomperNet. Not quite sure what happened there, but pretty much overnight it dissolved.
So we made our own way. And we survived and grew our skills over time. And one of the best things? We learned to let go of the next shiny object – and focus on real, effective strategy and psychology of selling. A lot of mistakes and missteps along the way…but we came out doing better in business and really loving our clients, home buyers and homeowners who benefit from refinancing, even more.
Because we understood them even more. We understood ourselves even more.
As you look at online marketing, I encourage you to stay away from the latest trick; and focus on the client and solving their real problem. You will build a real business if you do.
With that, a real care for the client experience and betterment, you can still look for a roadmap for building that business. It would shorten the learning curve, for sure.
That does exist now, I am happy to say. Probably several of the courses out there would do the trick, I suspect, of shortening the learning curve. But the one I have experienced that I thought the absolute best is Clickfunnels "30 Day Challenge". It is excellent.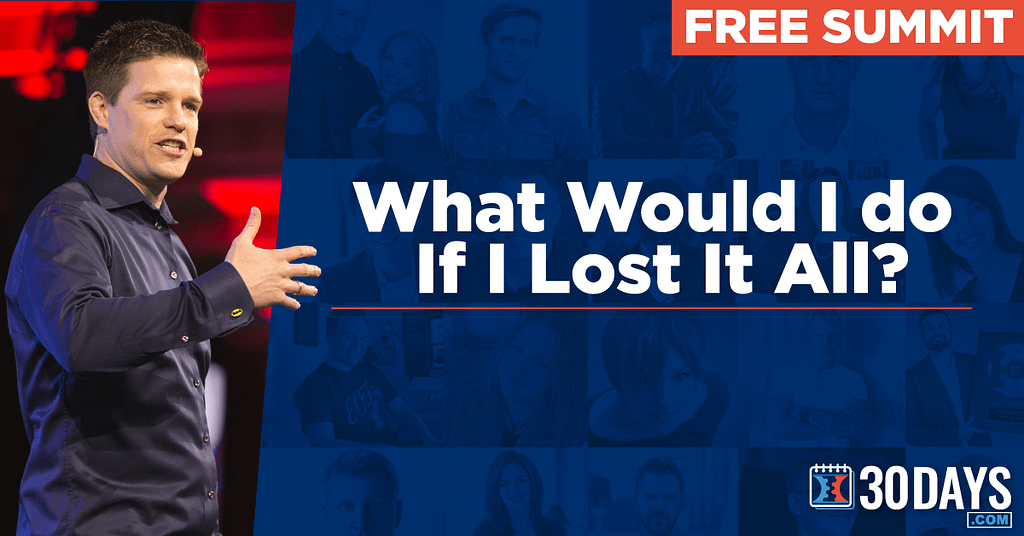 You start from nothing. Not even an idea, often.
And in 30 rather intense days, you end with a viable, real business.
The days are intense, not so much for the amount of hours spent in front of the computer or creating content or designing. In fact, it's just a couple hours a day for at least half the 30 days.
But you will find it intense. There will be some point – different for everyone – where it stretches you beyond the limits of comfort and knowledge. And, admittedly, that's where some enthusiastic beginners, end.
Don't let that happen to you. Know that it will come, that day where you feel overwhelmed and are just not sure how to complete a task and get to the next step. Press on. Complete it, however rudimentary and rough. Then move on to the next day and complete that.
Side Hustle Complete in 30 Days…Imperfectly
You will be very, very happy at the end of 30 days if you do. You will look at what you have created and be very proud. And cringe. Both.
But you will have a business off the ground and launched. A new entity that is your side hustle, your second stream of income. You are on your way…and part of that way is to keep going, adjusting and making what you made, better.
30 days to a quick start. It will challenge you, but the One Funnel Away Challenge will also keep you focused on what really matters – the customer experience and transformation.
I hope that, if your second stream of income is something you are thinking of doing online, that you will consider the 30 Day Challenge to get a jump start.
Money loves speed. And the 30 Day Challenge is the quickest way I know to jump start from either a feeling or vague idea to a reality that is out there, created, real.
What better time, when we are all indoors much more than before, and there are no sports being played to go through this 30 Day Challenge and create something new, fresh? Oh, and learn new skills along the way. Share what you have created in the comments. I cannot wait to see what you have done.