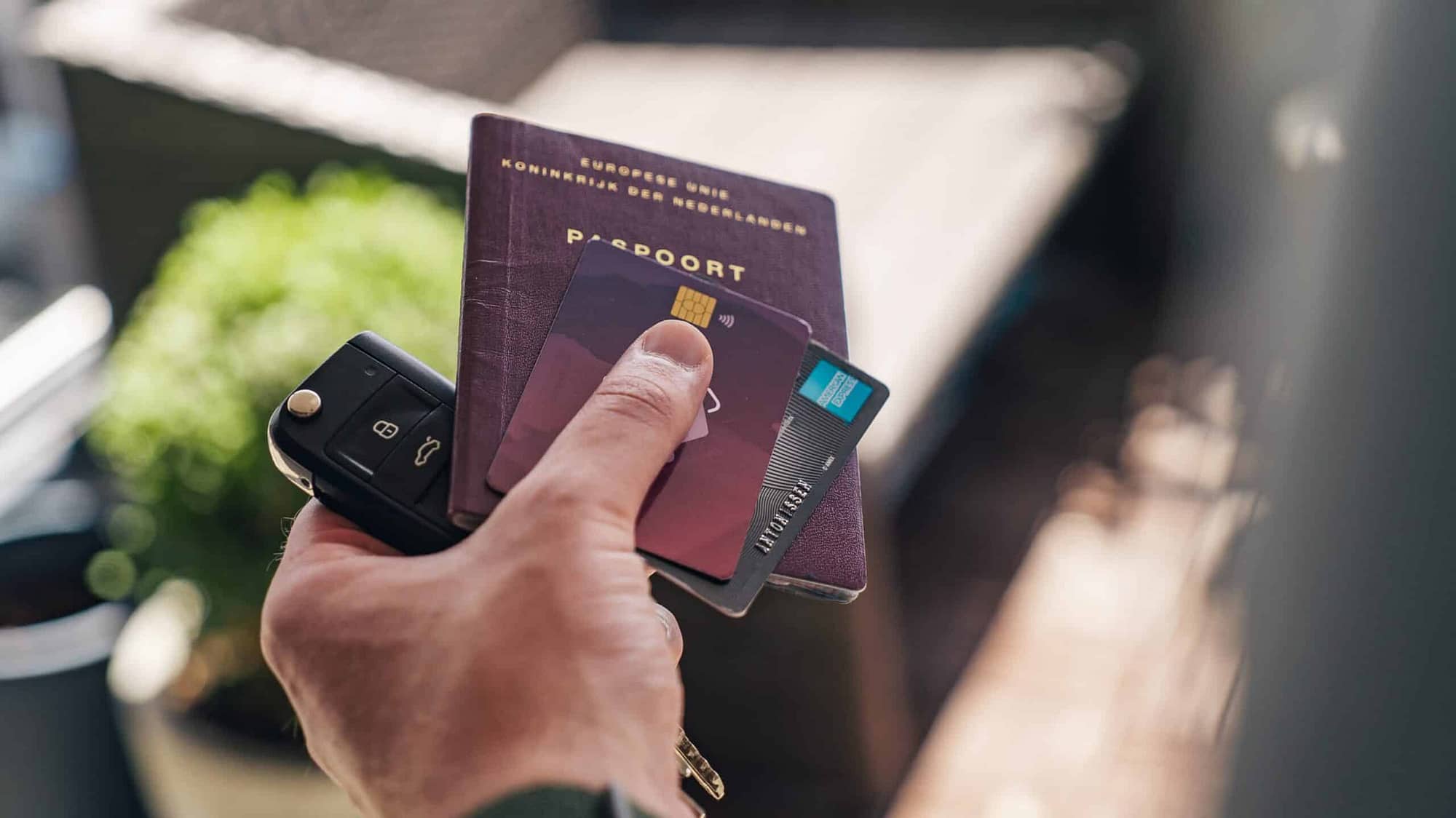 Photo by CardMapr.nl on Unsplash
Most people use their credit card rewards to upgrade their flights or get a discount when flying with a specific airline. However, you need the best travel credit cards to ensure the charges and interest rates don't outweigh the rewards you earn. With so many options available, you might be wondering which ones you should get.
It would be best if you considered various aspects of the cards you choose to help you get the best discounts when traveling. And with so many credit cards available, we're here to help you choose the best travel credit cards. You can find out about the rewards they offer and choose the best one that's right for you.
Best Travel Credit Cards to Choose for your Next Trip
Travel credit cards help you earn points or rewards when traveling. You can redeem these points on various things like gift cards, hotels, etc. So, here are the top credit cards that come with the best rewards.
At the top of the list, we have the travel rewards credit card by the Bank of America. You can earn travel points to pay for flights, rentals, luggage, and other expenses on your travels.
Thanks to the integrated chip, you can make payments with just a tap. Here are some of the pros and cons of choosing this card.
Pros of This Travel Credit Card
Cardholders can get 1.5 points for every dollar they spend
There are no annual charges or foreign transaction fees, and the points have no expiration date
Members of the "Preferred Rewards" program get additional perks and rewards
Enjoy a 0% introductory APR on the 15 billing cycles
Redeem points to enjoy discounts for flights, hotel stays, and much more
Cons of This Travel Credit Card
You can't benefit from bonus categories to improve your earnings
The upper level of the Preferred Rewards program might not be for every cardholder
The Chase Sapphire Preferred Card makes for a great card for frequent travelers, offering a wide range of ways to gather more points.
You also get an exciting offer when you get this card. Here are the pros and cons of choosing this credit card when you're trying to travel.
Pros of This Travel Credit Card
Enjoy additional benefits, such as twice more points on all travel purchases.
Benefit from the DashPass, which allows you to enjoy free delivery and lower service fees for at least 12 months
Get 2 points for every dollar you spend on tickets, hotel fares, or any other travel expense.
Cons of This Travel Credit Card
It doesn't give you access to premium travel benefits, such as lounge access.
The annual fee of $95 is slightly higher for people who don't travel frequently.
Anyone who wants to enjoy a low-cost travel card should go for the rewards credit card from Capital One. With this card, you can enjoy shopping or dining out when traveling to various other places.
The best thing is that you don't have to pay annual fees for this card. So, you can earn points and redeem them to enjoy discounts when traveling.
Pros of This Travel Credit Card
Get 1.25x miles for each purchase you make through this card
Enjoy balance transfers and 0% APR for the first 15 months
No foreign transaction fees
You don't need to meet any requirements to redeem your points
Cons of This Travel Credit Card
If you redeem for non-travel purchases, you'll drain your miles faster
No significant carrier exists in the list of Capital One's travel partners
American Express makes it easy for you to enjoy your trips using their Platinum Card. If you are into luxury traveling, this card is an ideal choice.
You can earn points and redeem them to enjoy significant savings on your travel purchases. Additionally, big spenders can increase their tier and enjoy extra travel benefits from this card. Let's review the pros and cons of choosing the Platinum Card from American Express.
Pros of This Travel Credit Card
You can enjoy the exclusive airport lounge access.
Access luxury trip benefits and elite status with top hotel chains, including Marriott and Hilton.
Enjoy higher rewards on flights and hotels you book through this card
Earn five times more rewards through the "Membership Rewards" program
Cons of This Travel Credit Card
The annual is $695, which is relatively high
Using the statement credits to the max can be challenging for many people
The rewards for everything other than travel purchases are not good
Lastly, the Citi Premier Card helps you earn travel rewards on your daily purchases. You can enjoy shopping at restaurants, gas stations, hotels, and various other places to get 3 points for every dollar you spend. You can enjoy fantastic discounts and make your trip more convenient.
Besides travel discounts, you can also get one point for every dollar you spend on other purchases. Here are the pros and cons of choosing this travel credit card.
Pros of This Travel Credit Card
There is no expiration for the rewards
No fees for any foreign transactions
No limit on the number of points that you can earn
No intro APR with decent annual fees
Cons of This Travel Credit Card
You don't get any travel protection, such as insurance, with this card
The price might be higher for some budget-conscious people
What Factors Should You Consider When Choosing a Travel Credit Card?
When choosing a travel credit card, you'll come across many cards, and it might become challenging to select a specific one. Therefore, you must keep a few things in mind and make the right choice. You should consider these things when picking up a travel credit card.
Travel Protections
You'll find some credit card issues that offer protection to their traveling customers. These protections can help you with any cancellations or problems with your rental car. Therefore, check out the travel coverage and protection that each card offers.
Travel Rewards or Cash Back Rewards
There are two types of credit cards that you'll find: travel or cash back. If you are a frequent traveler and want discounts on your flights or hotels, you should use the travel rewards credit card. However, if you don't travel much but still want to enjoy rewards, choose the cashback credit card.
Sign-up Bonus
Many credit cards come with great sign-up bonuses. These bonuses and promotions can help you save money when booking hotel rooms or flights. However, you shouldn't choose a credit card because of its sign-up bonus.
Wrapping Up
The best travel credit cards will help you earn rewards and save money when traveling to various places. You can make your trip fun by redeeming the points and getting discounts on rentals, hotel rooms, etc. So, go through this article's list of travel credit cards and choose the best one.